What Are The Benefits Of Boy Scouts?
Our Mission
The Boy Scout program provides the opportunity to try new things, reinforce ethical standards, serve others in the community, and build self-confidence. By combining fun, educational activities in a structured environment, scouts develop values that last a lifetime.

Benefits of the Boy Scout Program include:
Leadership Skills
Boy Scouts handle the tasks necessary for troop meetings and activities to run smoothly. Each scout has opportunities to lead the group. Doing so develops leadership and organizational skills that prepare them for their adult life.
Self-esteem
Boy Scouts learn the importance of setting and achieving goals by consistently working to move up in the ranks and earn merit badges. Members gain self-esteem once they have reached their goals and earn badges for their accomplishments, which they can display on their Boy Scout uniform.
Friendships
The majority of Boy Scout activities involve teamwork. Members often develop lasting friendships by working together with other scouts. Older scouts become mentors to scouts that are just starting the Boy Scout program.
Health and Safety
Boy Scout outdoor programs, such as camping or hiking, promote physical activity. Scouts learn the importance of safety in all aspects of scouting, including first aid and life-saving measures.
Helping Others
The Boy Scout motto is "Do A Good Turn Daily" for a good reason. Scouts learn to recognize and respond to those in need. By working to help each other and give back to the community, they become productive members of society.
Developing Values
Scouting develops habits of continual learning, self-reliance, and respecting others that will help young people succeed. The Boy Scout program teaches the scout oath and scout law, which instills values that will influence their choices throughout their lives.
Frequently Asked Questions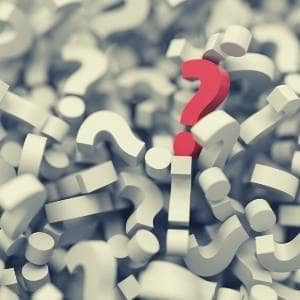 Boy Scouts is for youth that completed the fifth grade up to age eighteen. Many Boy Scouts are continuing from the Cub Scout program, but it is not required to become a Boy Scout.
Cub Scouts is for younger children from kindergarten through fifth grade. The main difference is that adults lead the Cub Scouts and focus on family-oriented activities. The Boy Scout program emphasizes self-reliance. Scouts run the program with supervision and focus on outdoor activities.
If your child is under 10 years old and interested in scouting, please visit
Cub Scout Pack 35
Leaders are required to complete youth protection training and criminal background checks. All adults are required to follow youth protection policies, which requires at least two trained leaders and prohibits one-on-one interaction between adults and children at all times, including digitally. Scouts learn safety measures in every aspect of scouting throughout the program.
Every scout needs a uniform and a handbook. Camping trips may require additional supplies, such as a sleeping bag, tent, etc.
You may purchase scouting supplies at licensed distributors. Please visit
scouting.org
for a list of distributors in your area.
You may look online for discounted sales on scouting supplies or reach out to the Scoutmaster to see if there are hand-me-down supplies available.